---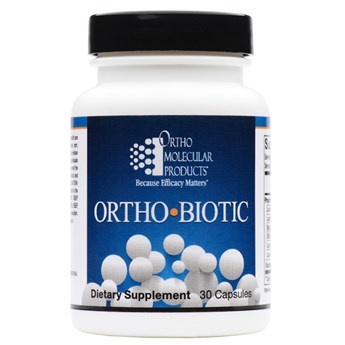 Orthobiotic 30 ct
---
Ortho Biotic includes a carefully assembled cast of probiotic organisms to support microflora balance and maintain a healthy environment for vitamin uptake and optimal immune function.
Helps Maintain Gastrointestinal Balance
Increases Secretory IgA for Enhanced Gut Immunity
Supports Bowel Regularity
Supports Digestion and Micronutrient Absorption
Suggested Use:
1 capsule per day or as recommended by your health care professional.
Guaranteed potency at expiration. No refrigeration required.